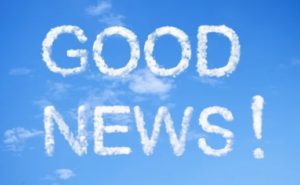 – The percentage of people testing positive for coronavirus has been trending down. The seven-day rolling average was 15% May 5th, down from 29% as recently as April 17th.
– The total number of people with a positive test result has also been trending down, even as testing has increased. The seven-day rolling average on May 5th was 1,709, down from a peak of 2,249 on April 24.
– The number of patients hospitalized has fallen 10.6%. From April 27 to May 5th.
MGH went from 477 to 371
Boston Medical Center's went from 259 to 233
Brigham and Women's went from 192 to 163
Baystate Medical Center's went from 120 to 95
– The number of ICU admissions statewide went from 1089 on April 26th down to 914 on May 4th, down 16%
The slogging progress against the disease so far supports predictions that the way out of the pandemic will be a lot slower than the way in.
Governor Charlie Baker at his daily briefing May 5th sounded hopeful notes about the decline in the percentage of positive tests and in hospitalizations.
"We've seen a pretty steady downward trend on the number of people hospitalized for COVID-19 for just about a week. That's a really encouraging sign and a key piece of data," Baker said.
"We are starting to see the positive downward trends in a number of those key indices that are so critical to our ability to actually pursue a phased-in reopening strategy here in Massachusetts. Now they need to continue to go in that direction for a while," he said.
"We're still very much in the fight against the virus, but it's encouraging, I think, for everybody to see progress, given how much hard work and how much sacrifice has been invested in this.
As we come through the other side of this and start to determine next steps going forward, we need to see these numbers continue to fall."
Boston Globe