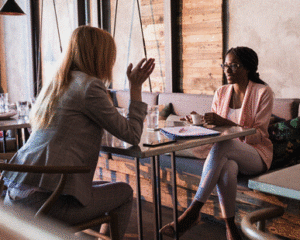 When Kelly Jackson was a 24-year-old public relations manager at the Philadelphia-based marketing firm Allen & Gerritsen (A&G), she asked three top executives at the firm to be her mentors, to answer her questions, offer advice, and help her navigate the workplace.
Three years later, she is an account director at Ogilvy in Chicago, thanks in part to the invaluable lessons imparted by her mentors.
"When you develop a mentor relationship, you gain so much confidence in an array of areas, including the ability to talk with people and ask for their feedback," Jackson says. "In all these conversations with my mentors, I felt surer of myself in preparing for a move and figuring out what I wanted next for my career."
Regardless of where you are in your career, a recent graduate, a new manager, or a seasoned professional, everyone can use a mentor to help guide them. "We know from research that people with mentors get promoted faster, earn a higher salary, and are more satisfied with their careers," says Wendy Murphy, an associate professor of management at Babson College and author of Strategic Relationships at Work: Creating Your Circle of Mentors, Sponsors, and Peers for Success in Business and Life.
While most professionals agree that having a mentor is beneficial, few people, especially early in their careers, know how to find a mentor and make sure it's a productive and meaningful relationship.
Here are 10 tips to help you figure out what you're looking for, identify the right mentor for you, and set yourself up for a successful mentorship.
Understand what a mentor is and isn't
A mentor is someone who can act as your cheerleader and guide, encourage you to apply for new opportunities, and help you to navigate challenging situations such as transitioning to a new role or taking on a stretch assignment.
Often your mentor will be someone working in the same industry as you and/or in a similar role—or someone working in an industry and/or type of role you want to transition to who can help you figure out how to advance your career.
While it's possible to be mentored by a peer, most mentors will be at least a level or two ahead of you in their career track.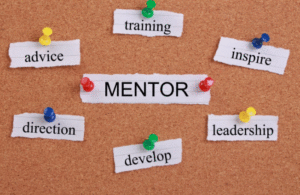 Keep in mind that a mentor is different from a sponsor. A mentor answers questions and offers advice, while a sponsor uses his or her connections to advocate for a younger or less experienced employee and actively participate in their career growth.
Most people end up having a long-term, one-on-one relationship with their mentor, and that's how we typically envision mentorship, but it's not the only option. There are many different forms of mentoring, including peer mentoring (with someone at the same level as you) and group mentoring (where you don't meet one-on-one).
Mentoring can also be done in bite-sized chunks. For instance, you might find someone with a specific skill or an experience you want to learn more about and ask if you can talk with them about it in a one-time, one-hour mentoring session.
"Traditional one-on-one mentoring is more personal, with intimate and in-depth conversations, but this type of mentoring may not be right for every situation," says Kathie Patterson, Chief Human Resources Officer at Ally Financial in Detroit. "It depends on what you need and what you're working toward."
Be clear about goals
Before you even consider asking someone to be your mentor, you need to reflect on what you hope to learn and get out of the relationship, Patterson says. The goal of most mentoring relationships is to help you overcome a transition or hurdle or to become better in an area of work that you need more support or guidance in, she says.
Think about your purpose in seeking a mentor, Murphy says. Determine the gaps in your work performance and what you need to better understand about your industry or employer.
For instance, if your boss has suggested that you learn how to think on your feet in client meetings, consider which colleagues you've seen excel in that area who might be able to help you learn that skill.
Or maybe you've been tasked with creating your first marketing plan and you want to ask for some advice on best practices without relying on your boss for help. Or you might be feeling like you're ready for a promotion or a new role and could use some guidance on how to take that next step in your career.
Find the mentor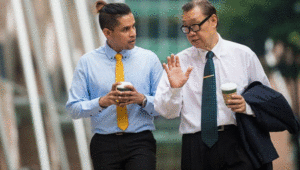 Once you pinpoint what skills you're seeking help with or what questions have about your industry, look at the community around you, including coworkers, family friends, and your college alumni network, to find a potential mentor, says Emily Merrell, founder of Six Degrees Society, a Manhattan-based membership organization that helps women to build their professional networks.
Your mentor doesn't need to be an executive. They can be just a few levels above you. In fact, someone three to five years ahead of you might have more practical and relevant advice than someone 20 or 30 years your senior, who may be less in touch with the day-to-day realities of someone at your level.
For example, if you're an engineer looking to grow into a management role, you might want to reach out to your RA from college who you always had a great rapport with and who's been working as an engineering manager for a few years already. Or if you're an entry-level marketer looking to become a specialist focusing on social media, you might look to the social media director you got to know at an internship you did a couple of years ago.
Don't be surprised if you realize that one person is unable to help you in all the ways you're looking to learn about your industry and grow your career. That's OK. Remember that you can have multiple mentors at one time. "Think of them as your personal board of advisors," Murphy says. They can include people at your own company who are embedded in the same workplace culture and people outside your office who can act as a sounding board, she says.
Look for different perspectives
Now that she's at Ogilvy, Jackson has focused on finding mentors who work in different departments, such as advertising or creative, to give her a different perspective and teach her new skills. "I want to learn from someone who doesn't do the same thing as me," she says. A mentor with a different perspective has helped her understand how to work with different people, adjust her communication styles, and think more creatively, she says.
Patterson agrees that it's important to find mentors with different worldviews. "If you are really going to push yourself and grow, you need a mentor who is different from you, who can give you a different point of view," she says. This could be someone in a different department or someone from a different background who experiences the workplace differently than you do.
Reach out and establish a relationship
There is no one way to establish a mentoring relationship. While Jackson specifically asked her colleagues to mentor her, not everyone is that direct in their request. Most people are more comfortable starting a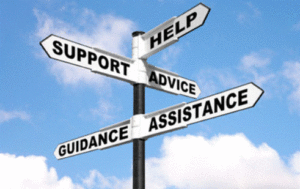 conversation with a potential mentor and allowing that relationship to develop organically, Murphy says.
Merrell recommends inviting a potential mentor to coffee and having a casual conversation with them about work and some of the challenges you're facing. (You can always make it a virtual coffee during the COVID-19 pandemic or if you don't live near each other.)
"You might discover that they don't have the bandwidth or aren't the right fit to be your mentor," Merrell says.
If you're looking to ask someone you don't know to be your mentor, it's always best to ask a mutual contact to make an introduction for you, Merrell says.
If you don't have a common friend to make an introduction, it's important to establish common ground when you reach out, such as mentioning that you graduated from the same university, work in the same industry, or belong to the same professional organization.
Tell them about yourself, your work and why you're reaching out to them, Murphy says. For instance, you could say, "I was just promoted to marketing manager and I want to be more prepared for my new role. Do you mind if I ask you some questions about stepping up to take the lead on multi-channel campaigns and working successfully with various stakeholders?"
If you're asking someone you work with to be your mentor, you can say, "I really admire your work style and I'd like to learn more about how you prepare for meetings. You always have an answer for every question and you always appear calm."
It's important that you feel comfortable enough with your mentor to reveal doubts about yourself and your work, Patterson says. You have to be willing to be open, vulnerable and honest with your mentor about your challenges and weaknesses. Testing the waters with an initial conversation can help you decide whether or not it feels right to keep moving forward.
Be specific about what you want
Starting with your initial outreach, be sure to help your potential mentor understand what you're working toward or what you need support in, and why you're turning to them rather than someone else, Patterson says. "Being clear with what you're looking for and why you think this person is the right one will help them to say yes," she says. "This also allows the proposed mentor the chance to say 'I might not be able to give you that clarity."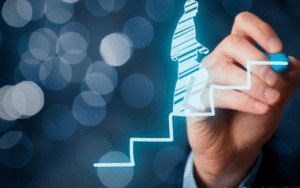 When Jackson was at A&G she specifically asked each executive to mentor her and then followed up with an email outlining the topics she wanted to cover (navigating office politics, infusing personal passion into work, managing office naysayers) and what she wanted to get out of the mentoring sessions.
"I put a plan together so they would have something to react to," Jackson says. "It shows that you're serious about it and it ensures that you get something out of it."
You don't have to send a formal written plan to your mentor as Jackson did (and that may feel like too much depending on your situation). But you should define what problem or questions you want help with each time you meet and be mindful of their time, Merrell says. For instance, you could say,
"I would love 20 minutes of your time to talk about managing a new hire. Can I get your perspective on some issues I'm struggling with?"
Make it easy for mentor
Be respectful of your mentor's time by taking care of logistics—whether that means finding a meeting place or setting up the Zoom call—so they can just show up and offer their advice. Consider sending an agenda or your questions the day before your meeting so your mentor has time to think about how best to help you, Merrell says.
Be on time for your meeting and, if your mentor sets a 30-minute time limit, you should be the one watching the clock, she says. If you're meeting in person, pay for their coffee, she adds.
Show you value feedback
If your mentor recommends you try an action or suggests you read a book, demonstrate that you're incorporating their feedback by telling them, either by email or at your next meeting, what happened when you followed their advice, Murphy said. And find ways to reflect back to your mentor what you're learning from your meetings.
For instance, if you read an article that you find helpful, send it to your mentor and tell them how that article relates to a recent conversation you had.
If you're meeting over Zoom, Merrell suggests asking your mentor permission to record the session, allowing you to focus on what they're saying during your meeting rather than taking notes and replay it later to really take in their advice and think more deeply about their suggestions.
Mentors will likely change with your career
It's unlikely that the same mentor will shepherd you from your entry-level position to the C-suite. Over time, the people you choose as mentors will likely change according to where you are on your path and what you need most in that moment.
For instance, when Patterson went back to work after the birth of her child, she wanted to find a mentor who was a working mother and had been through that transition.
On the other hand, if you get promoted to a director-level position, you might find you need help deciding which meetings you need to attend in person and which meetings your staff can attend for you, along with other decisions about what and how to delegate, and turn to a director in another department who has more experience.
As you move up and change jobs (or even careers) and navigate different questions, challenges, and opportunities, you can repeat this process of figuring out your goals, finding the right potential mentors, reaching out, and establishing relationships.
Show gratitude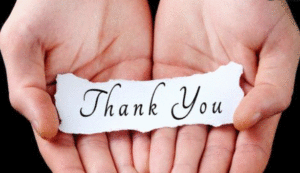 Your mentor has a personal life, job, and responsibilities, so show your respect by not being too demanding of their time. But don't stop there. Find small ways to demonstrate gratitude and kindness.
It could be a handwritten note or an offer to make a professional introduction for them that would be beneficial to their career, Merrell says. Maybe one of your clients would be a good resource for your mentor or perhaps your department head is looking for a senior-level employee and your mentor seems like a good candidate.
And reach out just to see how they're doing, even if you've found new mentors to help you with new facets of your career. Jackson still keeps in touch with her mentors, though they mostly communicate by email and text these days.
"If I see they have a job update on LinkedIn, I check in with them personally,'" she says. "Show you appreciate them by asking about the things happening in their life." At the end of the day, you want to make sure your mentors know you care about them as much as you expect them to care about you.
By: Lisa Rabasca Roepe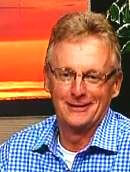 Hypnotherapist Paul Gustafson RN CH offers a 6-class mentoring program for new certified hypnotherapists interested in taking the fast track to professional success. Paul incorporates high-end audio and video along with creatively effective sessions which offers eager clients consistently positive results. [more]
Paul's multilevel approach includes a dynamic client office experience, digital recording of client sessions, MP3 file sharing, cable TV show production with search engine optimization, blogging and social media distribution. [contact]