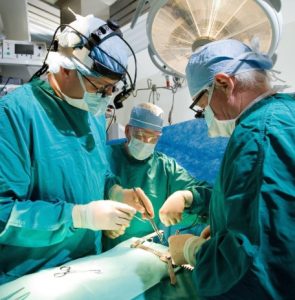 Hypnosis has been used for centuries for pain control, including during the Civil War when Army surgeons hypnotized injured soldiers before amputations. Recent studies have confirmed its effectiveness as a tool to reduce pain.
Among the leading researchers in the field is Guy H. Montgomery, PhD, a psychologist who has conducted extensive research on hypnosis and pain management at Mount Sinai School of Medicine, where he is director of the Integrative Behavioral Medicine Program.
In one study, Montgomery and colleagues tested the effectiveness of a 15-minute pre-surgery hypnosis session versus an empathic listening session in a clinical trial with 200 breast cancer patients. The team reported that patients who received hypnosis reported less post-surgical pain, nausea, fatigue and discomfort.
The study also found that the hospital saved $772 per patient in the hypnosis group, mainly due to reduced surgical time. Patients who were hypnotized required less of the analgesic lidocaine and the sedative propofol during surgery. Journal of the National Cancer Institute (Vol. 99, No. 17)