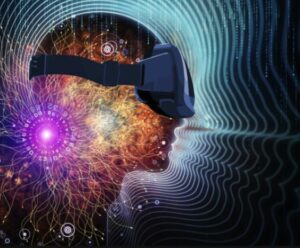 Virtual reality hypnosis (VRH) can reduce the need for postoperative opioids and anti-anxiety medications and lead to improved outcomes in children, new research suggests.
A team of anesthesiologists at the University of Texas Southwestern Medical Center and Hopitaux Universitaires de Strasbourg in France studied 21 children undergoing surgery for scoliosis, comparing 10 who received VRH in addition to the usual postoperative pain management to 11 children who did not receive VRH.
They found that the VRH group had significantly lower need for supplemental treatment for anxiety, opioid analgesics, and less incidence of vomiting as well as shorter time to urinary catheter removal and shorter time to getting up.
"Nonpharmacological approaches should play a critical role in treatment of perioperative anxiety and pain," corresponding author Girish P. Joshi, MD, professor of anesthesiology and pain management, University of Texas Southwestern Medical Center, Dallas, told Medscape Medical News.
"This can be achieved through several approaches, including appropriate/adequate education and discussion, as well as use of novel technology," he said. The study was presented at Anesthesiology 2018, the annual meeting of the American Society of Anesthesiologists in San Francisco.
Encouraging Findings
"Hypnosis and virtual reality (VR) have been shown to influence anxiety and chronic pain, but its role in acute pain, particularly in children, was not assessed previously," Joshi said.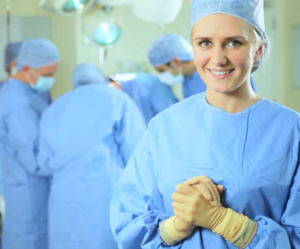 The aim of the current retrospective study was to evaluate the effects of VRH support on postoperative pain and opioids use in children undergoing scoliosis surgery.
From May 2017 onward, VRH support was added to the usual postoperative pain management in all pediatric patients, with a VRH session performed daily for 20 minutes during the first 72-hour postoperative period.
The control group consisted of children who had undergone the same procedure without VRH support before May 2017 and were demographically similar to the VRH group.
The researchers collected data regarding maximum postoperative pain scores per day, the total opioid dose, the number of postoperative vomiting episodes, request for supplemental treatment for pain and/or anxiety, time to oral intake, time to urinary catheter removal, time to getting up, and hospital length of stay.
The VRH group experienced several significant advantages over the control group:
Only 20% of the VRH group required opioid medication, compared with 62.5% of the control group (P = .15)
Only 37.5% of the VRH group required anti-anxiety medication, compared with 100% of the control group (P = .04)
Total postoperative morphine consumption over the 72-hour period was almost twice as high in the control group vs the VRH group (2.15 mg/kg [1.11] vs 1.18 mg/kg [0.28] P = .015)
VRH group members were able to get up more quickly after surgery, compared to the control group (23 hours [3] vs 44 hours [16.02] P = 0.004)
The VRH group experienced less postoperative vomiting, compared to the control group (40% vs 83.33%, P = .15)
Time to catheter removal in the control group was twice that of the VRH group (40.95 hours [18.1] vs 20.14 hours [8.9] P = .03)
There was no significant difference in average length of stay between the control and the VRH groups (137.7 hours vs 125.5 hours).
"To our knowledge, this is the first study assessing the postoperative use of VRH in children," the authors write. "These findings of this pilot study are encouraging."
Joshi emphasized that before this technology can be implemented in current routine clinical practice, more prospective, randomized controlled trials that are "adequately powered" are needed.
Creative, Useful
Commenting on the study for Medscape Medical News, David Spiegel, MD, Willson Professor in Medicine and Associate Chair of Psychiatry at Stanford University in California, said that although it was not a controlled trial, it was nevertheless "very compelling" and described VRH as "a very creative and useful technique."
"Particularly notable is that the children given the VRH used half the opioid dose," pointed out Spiegel, who was not involved with the study.
"These days, 133 people per day in the US are dying of opioid overdoses and the longer you stay on them [opioids] the more likely you are to become addicted, especially since these are children and not adults."
"So anything that can reduce opioid consumption — both the amount and the length — is protective, and one way to look at VRH is that it seems to help and it sure doesn't hurt," he added.
Spiegel noted that, as a group, children are more easily hypnotized than adults.
He referenced a study that he and four colleagues conductedin 2005, in which children undergoing voiding cystourethrography, an invasive and painful procedure involving insertion of contrast dye into the bladder, were randomized to 2 groups: half received routine care, including hospital-provided recreation, while the other half received a hypnosis intervention.
"We were able to reduce pain and distress and shorten the procedure time by 17 minutes in the hypnosis group," he reported.
The current study is "consistent with these findings, and the combination of VRH is interesting since VR helps to do technologically what one does phenomenologically in hypnosis — in other words, narrowing the focus of attention."
He hopes that the VRH study "sets a precedent for support like this for children routinely when they undergo procedures like this."
Joshi added that the Strasbourg group is contemplating a prospective study.
"We are hoping other groups will also embark upon research similar to ours," Joshi said.
No source of funding for the discussed VRH study was disclosed by its authors in the original article. Joshi, study coauthors, and Spiegel have disclosed no relevant financial relationships.
Anesthesiology 2018 from the American Society of Anesthesiologists: Abstract Presented October 14, 2018.
For more from Medscape Neurology, join us on Twitter and Facebook
By: Batya Swift Yasgur, MA, LSW