Does weight loss have to be so hard? Get gastric band results without the risky surgery. Try this effective alternative to dieting. Paul Gustafson's 4 session virtual gastric band weight loss hypnosis program has been featured on Boston's WBZ radio.
Paul Gustafson and his client, Karen, were interviewed by Sheyna Seymour during an episode on Chronicle about phobias.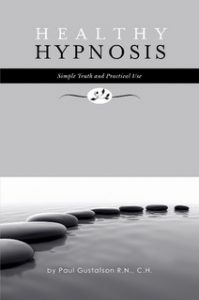 Healthy Hypnosis: The Simple Truth and Practical Use Paul explains the A-B-C's of clinical hypnosis and offers case studies and examples of actual client sessions. This is a must read for anyone interested in this fascinating technique.