Weight Loss Hypnosis Program
Does weight loss have to be so hard? Get gastric band results without the risky surgery. Try this effective alternative to dieting. Paul Gustafson's 4 session virtual gastric band weight loss hypnosis program has been featured on Boston's WBZ radio.
Quit Smoking Hypnosis Program
Paul Gustafson RN CH offers a 2 visit smoking cessation hypnosis program that uninstalls the smoking impulse, replacing it with the strong desire to live a long healthy life. Quit smoking with no cravings, mood swings, or weight gain. Relax your way to a smoke-free life.
Paul Gustafson and his client, Karen, were interviewed by Sheyna Seymour during an episode on Chronicle about phobias.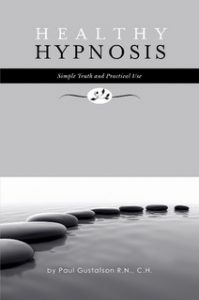 Healthy Hypnosis: The Simple Truth and Practical Use Paul explains the A-B-C's of clinical hypnosis and offers case studies and examples of actual client sessions. This is a must read for anyone interested in this fascinating technique.